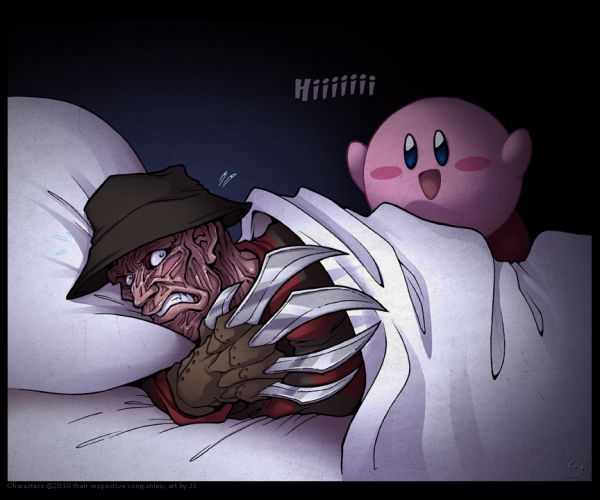 Who, or what, could give scarfaced slasher Freddy Krueger nightmares? Why Kirby, of course! That jiggly little ball of fluff is so cute and cuddly that he makes Freddy afraid of all those feelings welling up inside him.
Artist zillabean has this to say about their illustration:
The only thing a Dream Stalker fears is a Dream Warrior.
'Nuff said!
Link --via GeekTyrant