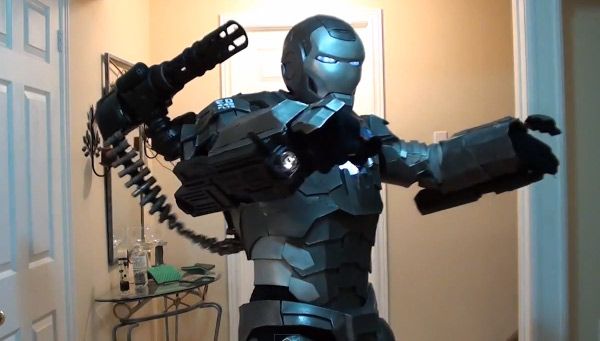 Whoa, don't mess with this Halloweenie or he might blast you into next week!
War Machine costumes don't come much more realistic than this amazing creation by Stealth Cosplay, which features light details and a spinning shoulder mounted cannon.
Try wearing your Whiplash costume around this guy and see what happens!