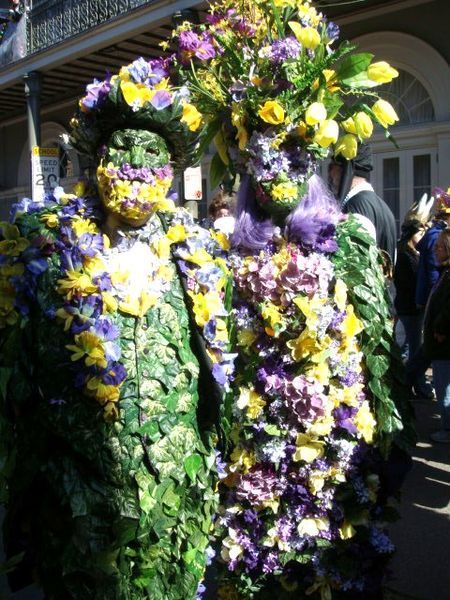 Photo: Mandy/Wikimedia Commons
Wikimedia Commons contributor Mandy spotted these two late bloomers at Mardi Gras in 2010, and they seem like the kind of clever costume that would be equally great to wear on Halloween.
Purple, green and gold are the colors of Mardi Gras, but you can easily change the color choices up a bit and make the whole thing more sinister.
And a splash of blood, or some glow-in-the-dark paint here and there, and maybe some sharp teeth so you can warn people that these plants are carnivorous!