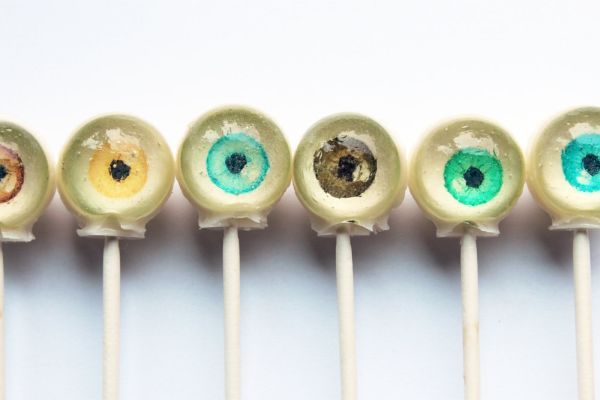 Etsy seller Vintage Confections has been creating lollipops that are as creepy as they are kooky, some of which are almost too gross looking to eat!
There's an assortment of eyeballs, Dexter inspired bloody lollis, and festively Halloweeny orange and black bat-pops sure to delight, and despite their gross appearance the taste is m-m-good!
Check out their Etsy store for these and many other, not just Halloween themed, flavors for discerning suckers.
Link --via Geeks Are Sexy