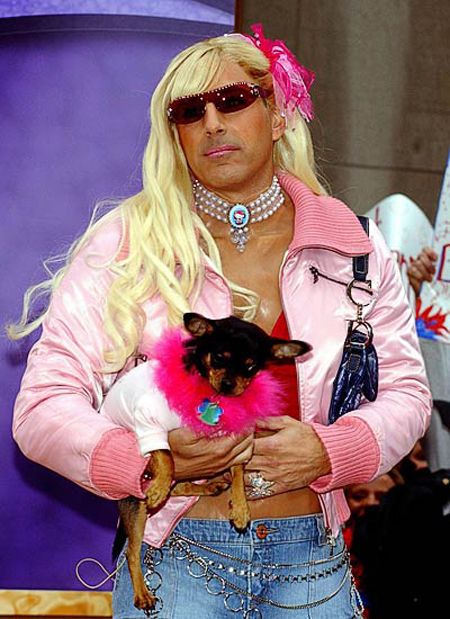 Life in the Hollywood limelight can be very stressful, and sometimes the stars of stage and screen need to let off a little steam.
Many are content with having a drink or two at a bar, or vacationing on a tropical beach, but the stars in this collection prefer to walk a mile in another celeb's shoes.
Take a gander at these wacky celebs that were caught playing dress up on Halloween and the big screen, these pics are a hoot!