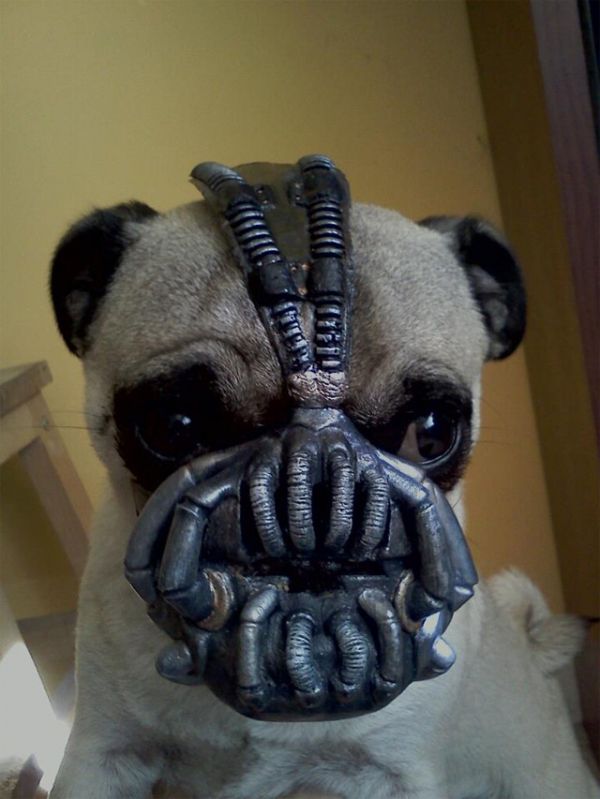 Batman sure has his work cut out for him, trying to restore order in Gotham City while defending himself against not one but two super villains named Bane.
One is human, which makes him easy enough to deal with, but this pug named Bane is able to take down an entire city with the power of cuteness.
How will Batman ever take down such an adorable foe? One word-Snausages!