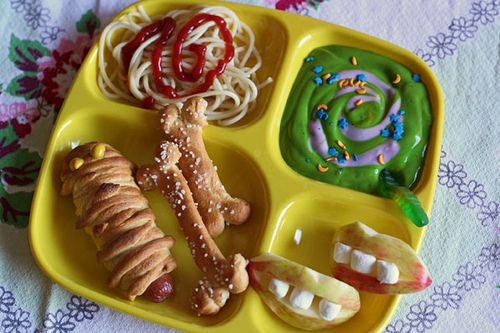 Photo: staramaze/Flickr
What a fun "gross" Halloween themed lunch you have there!
I see salty pretzel bones, goofy apple lips with marshmallow teeth, a delicious mummy dog, spaghetti worms with blood sauce, and a green pile of goo I can only hope is yogurt.
If you have trouble getting your kids to eat their lunch maybe it's because the food you're serving doesn't look gross enough for your child's discerning tastes...