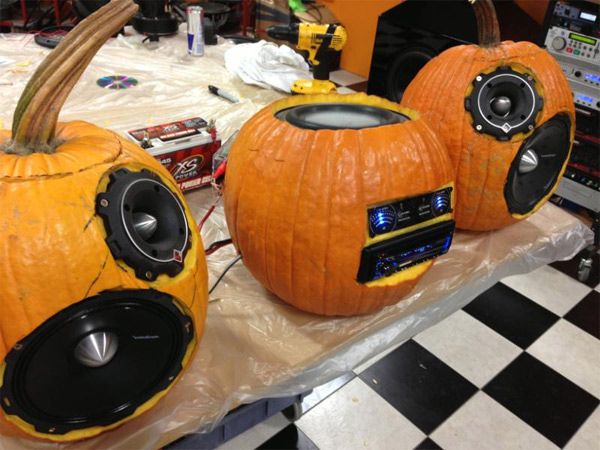 Cars drive by with the boomin' system...wait, that slammin' sound is coming from the jack-o-lantern on their front porch!
The audio installation wizards at Steve Meade designs wanted to see if they could install car stereos in pumpkins, and the result is a 500-watt explosion of sound loud enough to turn those pumpkins into pumpkin pie.
Here's the sick system this pumpkin is sportin':
"Soundigital amps, Rockford Fosgate speakers and powered by XS Power battery. Not to mention the Kenwood deck and VU-Din"
Link --via Obvious Winner