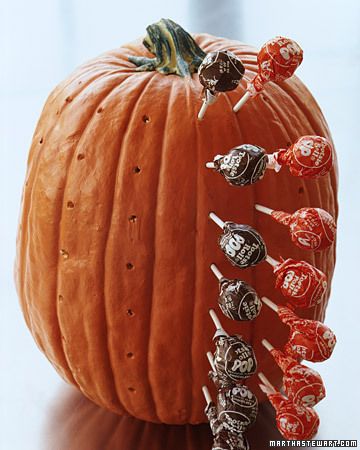 If you're going to be away on Halloween night but don't want to disappoint the trick-or-treaters here's a clever way to hand out candy- use a pumpkin!
Simply drill or poke holes in a foam pumpkin, stick a lollipop stem in each hole and you've got a cute piece of candy dispensing decor the neighborhood kids will appreciate when they make the rounds.
Hopefully they'll have enough self control to only take one piece...