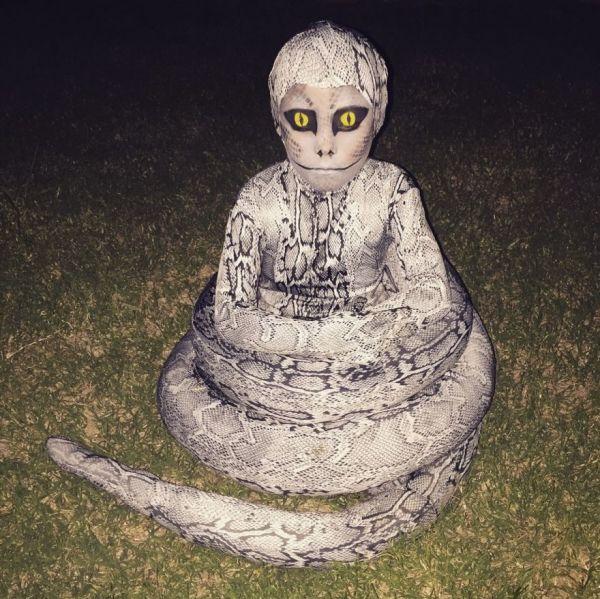 This little girl became a snake for Halloween and freaked out everyone who saw her. Redditor beningo83's wife made the costume for their daughter. The snake body is held up by a hoop skirt-type harness worn underneath the costume when she's standing or walking. The eyes are makeup on her eyelids. So how did trick-or-treat go?
She did pretty all right but we didn't get to as many houses as we could have since she was always being stopped to take pictures. Lines started to form behind her so not only did she get candy, she prevented other kids from getting some as well.
Today, she will virtually freak out people around the world.