Halloween may be on a Monday this year, but that doesn't mean you can't have a Halloween party on the weekend or even enjoy a few fun cocktails the night of. If you're looking to celebrate with a little buzz this year, but want to make sure your drinks suit the mood, here are some fun cocktail recipes perfect for the spookiest day of the year.
1. Candy Corn Cocktail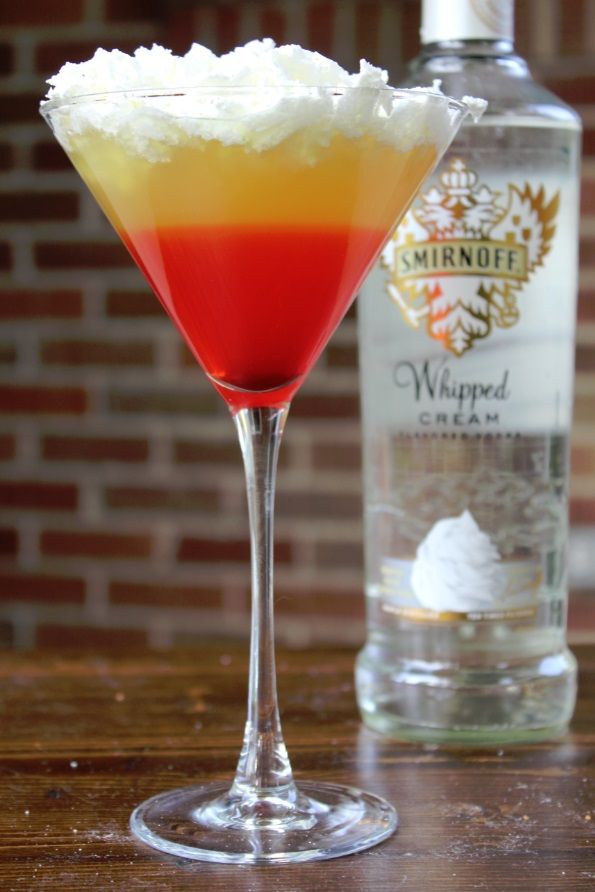 Candy corn is a highly polarizing creation with some diehard fans and a lot of outspoken enemies. You don't have to like the candy to appreciate this delightfully layered cocktail though since they incorporate the fantastic flavors of whipped crime vodka, sour mix, pineapple juice, grenadine and fresh whipped cream.
2. Black Heart Cider
No, this recipe doesn't actually involve making your own hard cider from scratch as that would take months -it does, however, contain cherry cider -hence the name. With black vodka, cherry cider, muddled blackberries and sparkling wine, this pitch-black cocktail is surprisingly light and fruity as well as creepy-looking.
Continue reading