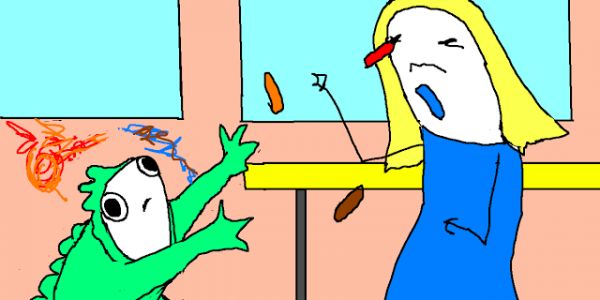 Allie Brosh of Hyperbole and a Half has a story for us about Halloween in her latest post. At age 4, she attended a preschool Halloween party dressed as a dinosaur. The dinosaur costume gave her power, and she became the dinosaur, which of course, leads to a strange and completely believable story that unfolds with delightful illustrations.

And Brosh is now a published author! Her book, Hyperbole and a Half: Unfortunate Situations, Flawed Coping Mechanisms, Mayhem, and Other Things That Happened, is now on store shelves. Wired got an interview with Brosh about the book. Now that it's out, let's hope that Allie has more time to post more wonderful stories on her blog! -via Boing Boing

Previously: More from Allie Brosh.
---

We hope you like this article!
Please help us grow by sharing:
Get Updates In Your Inbox
Free weekly emails, plus get access
to subscriber-only prizes.
We won't share your email. You can cancel at any time.