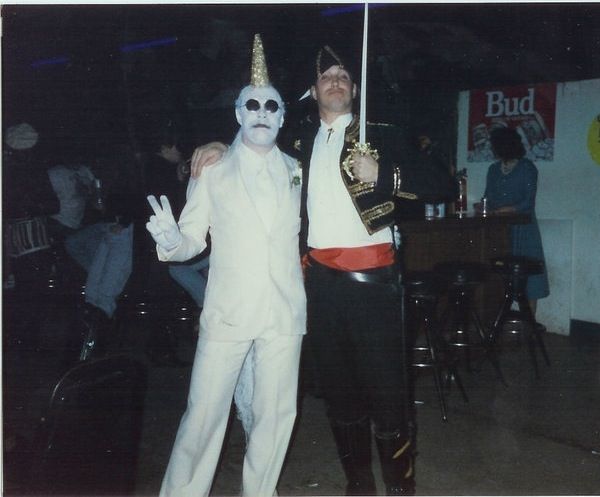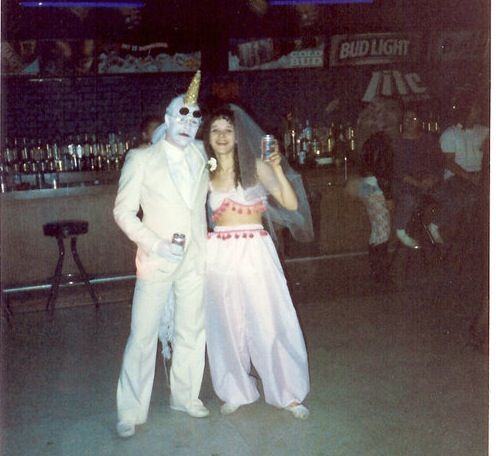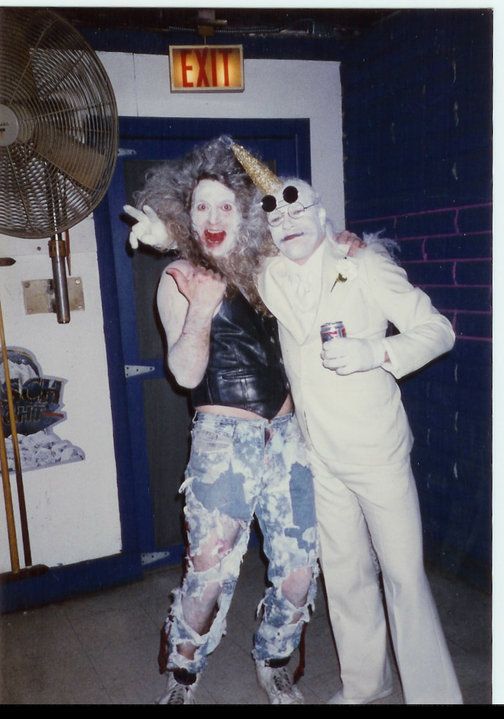 Sometime in the late '80s, Neatoramanaut Billy P. became a unicorn for Halloween!
I had a big brushed Tail you can see hanging down. Long ass pony tail/mane down the back. I gave away chocolate covered strawberries and Champagne all night.(I was the sound mixer for the bands that night) That is an Original Johnny Carson suit from the early '70's.
And a good time was had by all. Thanks, Billy!