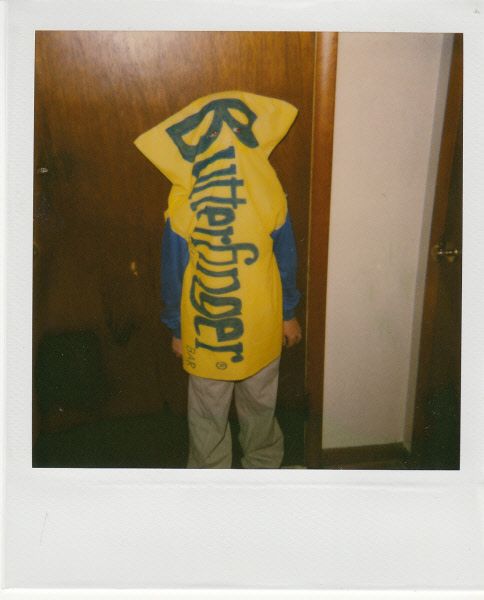 Adam Galloway sent in this picture of a tasty childhood costume. If you look really closely, you can see two eye holes.
The year was 1991, I was 8 years old and all I wanted to be for Halloween was a Butterfinger candy bar.

My mom was able to dig up the polaroid for me. Enjoy!
I would bet that he came home from trick-or-treating with some Butterfinger bars in his bag! Thanks, Adam!