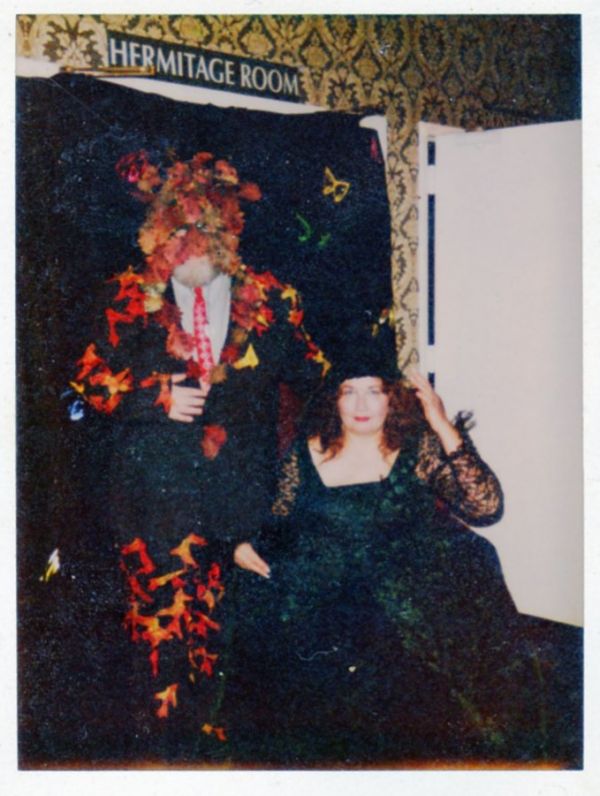 Neatoramanaut Steffan Gilbert sent this picture of himself and his wife. If you can't see him, it's because he is well-camouflaged.
The story behind the photo is simple: my lovely wife and I were attending a Witches (costume) Ball in Nashville some years ago. While figuring out what kind of costume I might wear, I noticed that a really nice wool suit of mine had become severely moth ridden, but rather than consign it to the scrap bin, I asked my lovely wife if she would make me, rather than a GreenMan suit, an AutumnMan suit, and she did so. We won a lovely statue of Kwan Yin as the prize for best costume, and all in all the evening was quite splendid.
They had such a good time, they didn't want to "leave." Ha! Thanks, Steffan!