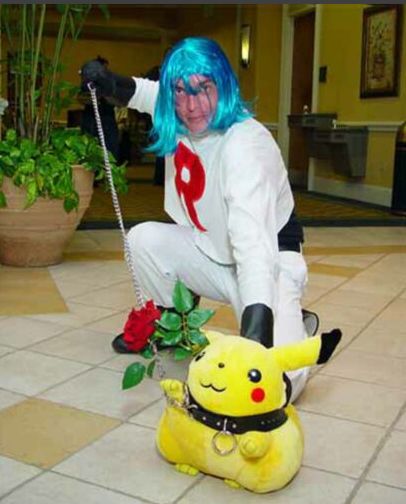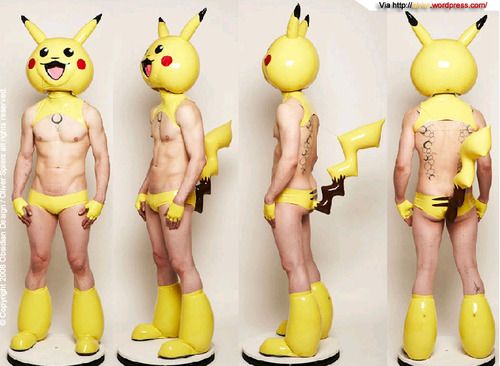 People's attitudes will go from "Gotta catch 'em all!" to "throw them back, quick!" if they see you walking around in Pokemon themed costumes as bad as the examples above.
The creepy guy in the Team Rocket getup looks like he lives in a van down by the river, where he performs ghastly experiments on cute little Pokemon, while the bottom guy (pun intended) has turned Pikachu into a sexy costume travesty.
Will kids ever see their favorite lightning tailed cutie the same way after witnessing sexy Pikachu strut around the streets? Hopefully they can learn to unsee...