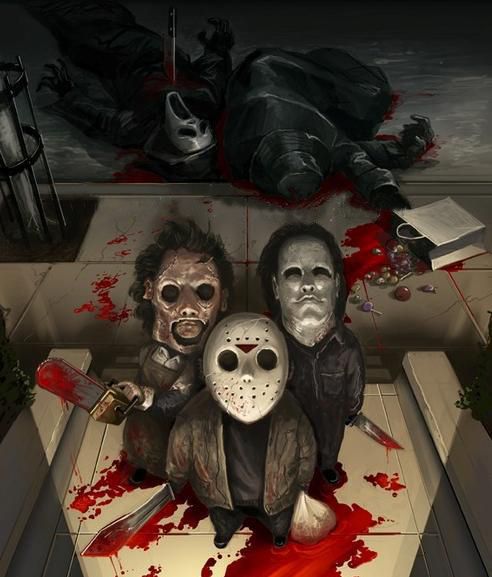 If these terrifying little trick-or-treaters showed up on your doorstep, would you answer the door?
The artist did a fine job of showing how much more badass the old school horror slashers are than the newbies.
They're driven by pure evil, the new guys are just throwing a hissy fit!
(If you know the name of the artist please share, we'd love to give them credit)