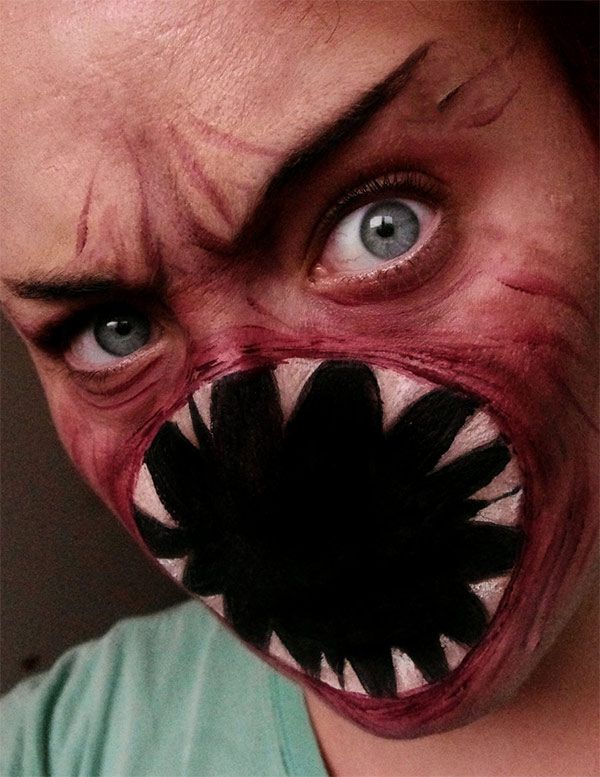 With the right makeup, and proper lighting, you too can look like you have a big old hole in your face!
DeviantARTist XCRAZYONYOUX created this chasm faced makeup, much to the horror of her friends and family. Does health insurance cover this kind of wound?
A good makeup job can be as subtle, or exaggerated, as you want it to be. Just make sure you take lots of pics because the effect generally isn't as awe inspiring in person.
Link --via Obvious Winner