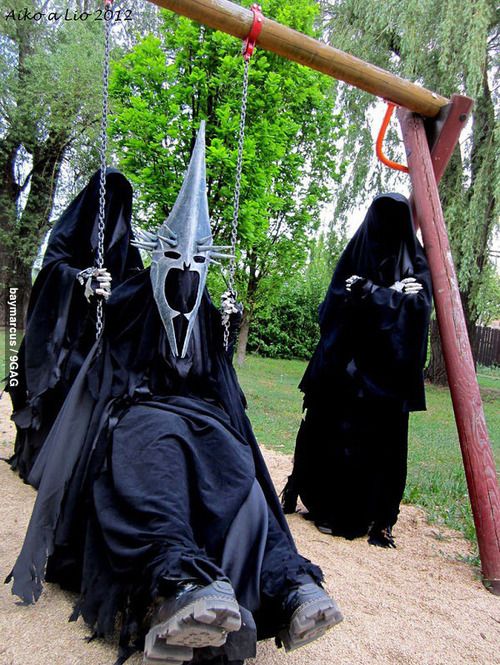 Here's a still from the latest LOTR project entitled Witch King and Sons- a sitcom about a single father/Witch King trying to raise his two Ring Wraith kids up the right way while trying to stay sane at the same time.
It's got an all-star cast dressed all in black, so you never need to bother with who's behind the hood!
Episode 1, entitled "Wait til your Witch King gets home" will premiere on Lifetime sometime next year.