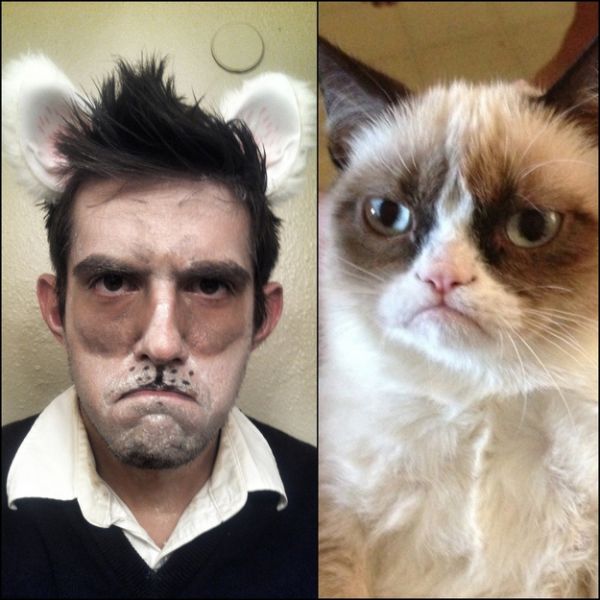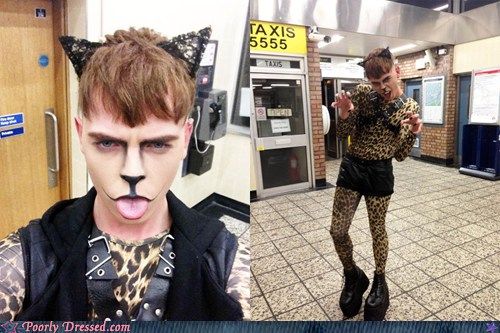 Kittehs wearing costumes are very cute, guys wearing kitty cat costumes not so much...
Although Tard the grumpy cat seems like a great costume choice there's one big problem- making a grumpy face all night will make your facial muscles really tired, and if you believe that old wive's tale your face might be stuck like that forever!
And who let the little Bieber boy out of his cage? It's hard to tell if he's going for ironic or serious, but one thing's for certain- he's not as fiercely feline as he thinks he is!