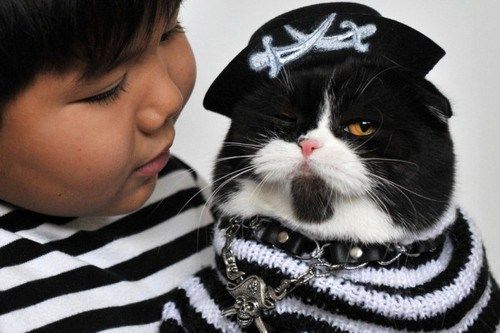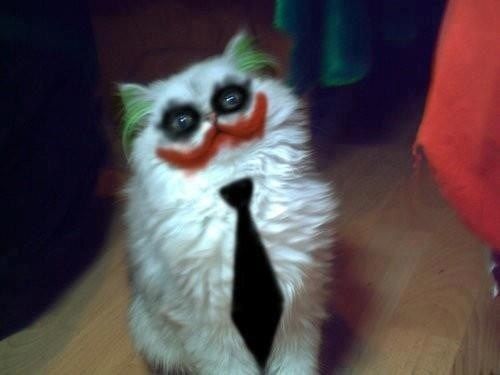 Both of these Halloween kittehs are up to no good, but they sure look good in their getups!
Pirate kitteh says "Yarr, where's me Fancy Feast matey?", and if his human doesn't give him the right answer he's likely to make the poor kid walk the plank!
Joker kitteh wants to know "Meow so serious?", but that painted on smile does little to hide the fact that he'll be out causing trouble all over town come Halloween night.
Whether sporting a costume or painted fur, Halloween kittehs sure are cute!