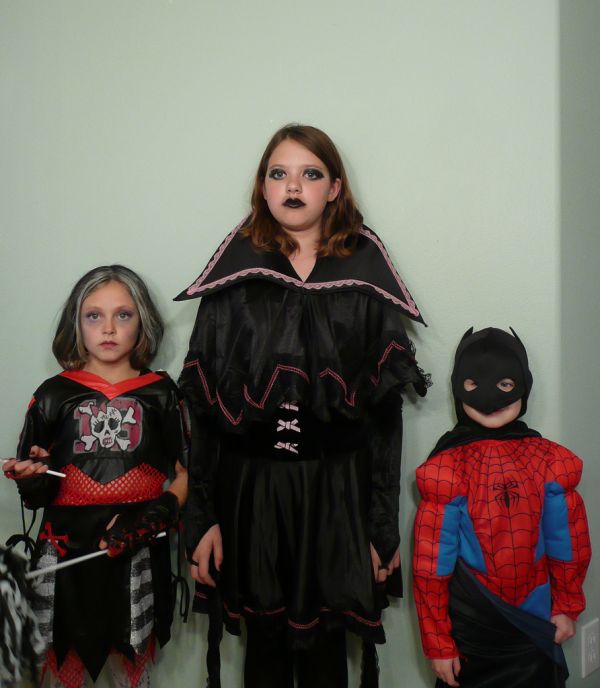 Photo: vernhart/Flickr
This photo captures the beauty and innocence of kids being allowed to dress themselves up for Halloween.
The boy on the right has chosen to be both Batman and Spider Man, because why should he have to choose between them, right?
Then there're his sisters- big sis taking little sis, who's emulating that Goth big sis style, out on the town for a bit of stoic-faced fun.
One thing's for certain- Halloween is a big day for kids, especially when they get to choose their own costumes!