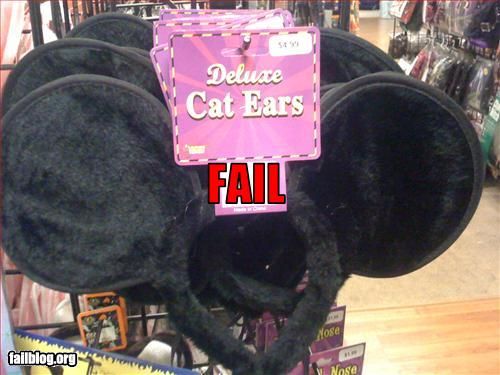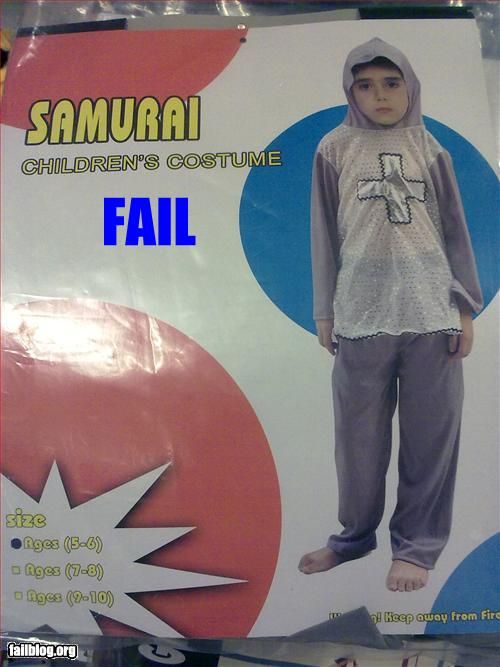 Every year Halloween stores stock costume fails which seem impossible for anyone with a brain to have overlooked.
Example 1- round fuzzy mouse ears, like those worn by iconic cartoon characters Mickey and Minnie Mouse, labelled as cat ears. WTF? Has the person responsible for labeling each product never seen a cat before?
Example 2- a knight or Crusader costume labeled as a Samurai. Don't they have Google wherever these costumes are being made? Even the kid in the picture knows that the costume has been mis-labeled, and he's not happy about it at all!