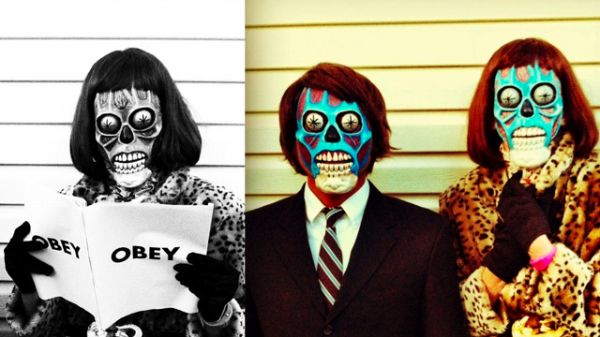 They Live is a sci-fi paranoid fantasy and buddy movie all rolled into one, and it has influenced pop culture powerhouses from Shepard Fairey to Futurama with its vision of a world ruled by aliens disguised as human beings.
The premise is great, the movie is a lot of fun to watch, so it makes sense that people would want to wear that They Live look on Halloween.
Just don't be surprised if some out-of-work wrestler decides he doesn't like the look of you when he sees you wearing one of these getups!