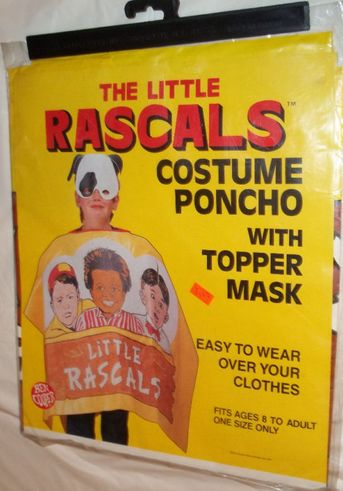 Ben Cooper costumes once sold this sad costume to the kids who have given up trying to look good when they go out trick-or-treating, and it's so bad it begs the question "dear God, why?"
The Little Rascals poncho is as much a confusing mess as it is a cheap piece of junk posing as a Halloween costume.
It comes with a Petey mask, and a poncho you wear over your clothes that features a cartoon version of Alfalfa, Buckwheat and Spanky, because dressing up like one of the Rascals involves way more time and effort than simply looking like a trash bag clad hobo.