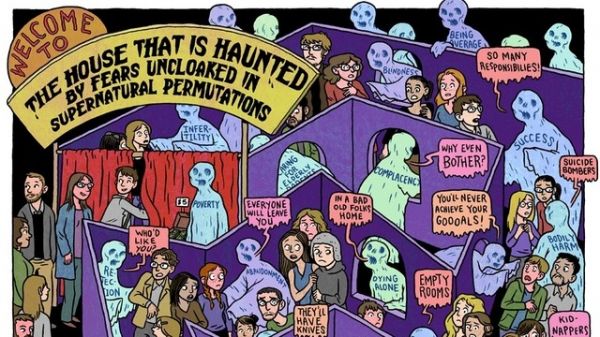 Lucy Knisley is a cartoon essayist with a colorful cast of characters, and her comics often explore what it means to be human.
Her latest comic is called Scaredcited, and it's a delightfully illustrated exploration of what really scares us, under the guise of visiting a haunted house.
It'll make you go "hmmmm....I hadn't thought about that!"