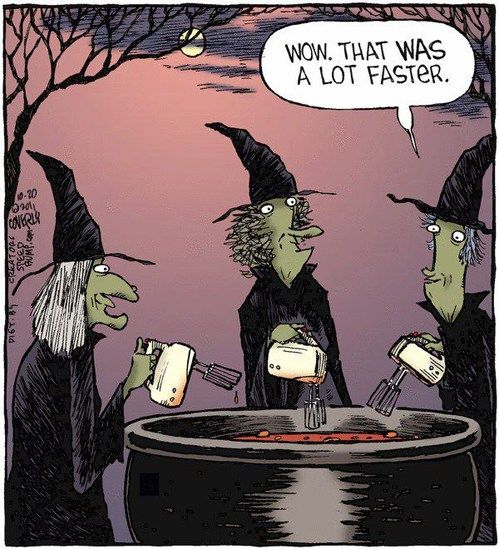 The days of stirring a cauldron full of witch's brew with a large wooden spoon is over.
The crones have found a newfangled technology that does the job in half the time, and brew production is up five hundred percent.
Do yourselves a favor this Halloween- don't drink any bubbling brew you didn't conjure up yourself!