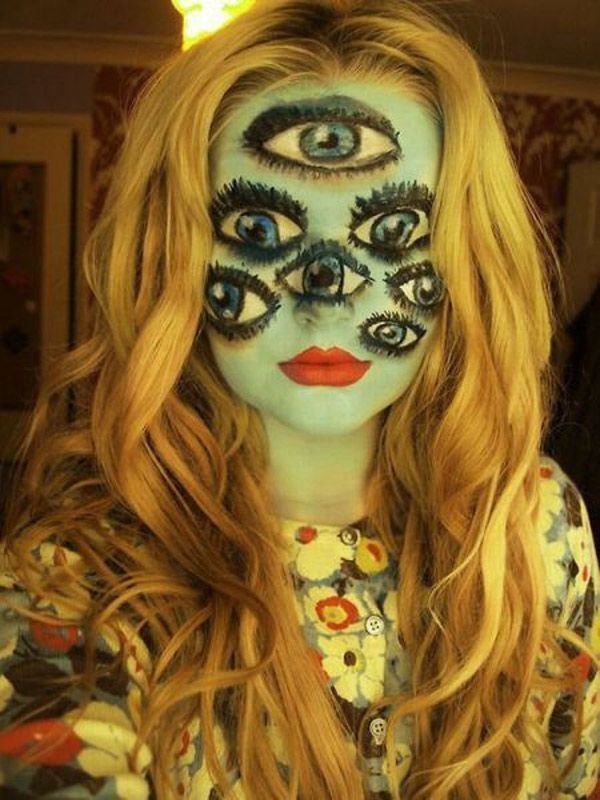 Aaaaagghh! Stop staring at me crazy lady!!!
If this is the response you'd like to elicit from anyone who spots your eyeball heavy face painting then maybe this will inspire you as you're putting your Halloween costume together?
This pic demonstrates that a face covered in eyeballs is totally creepy no matter what you're wearing.