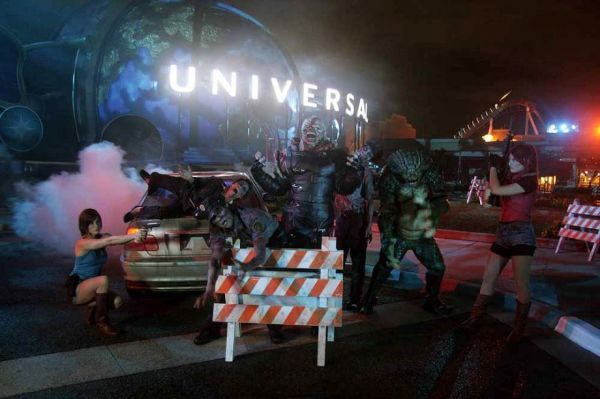 The wild, mutated zombies from the Resident Evil video game franchise have invaded the Universal Studios Japan theme park, and no man, woman or baby-shaped morsel is safe from those infected by the T-virus.
Each night until November 11th the park is transformed, via props, 3d projection mapping and an invasion of costumed characters, into places found in Resident Evil, such as an Umbrella Corp. building and downtown Raccoon City.
Adventurous eaters can grab a bite to eat at the Biohazard Cafe and Grill, and there are even some shambling stage shows too rotten to miss. Now that's entertainment!