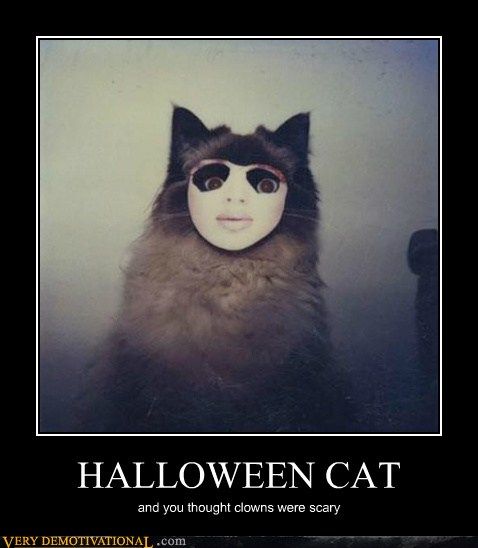 Photo: Cheezburger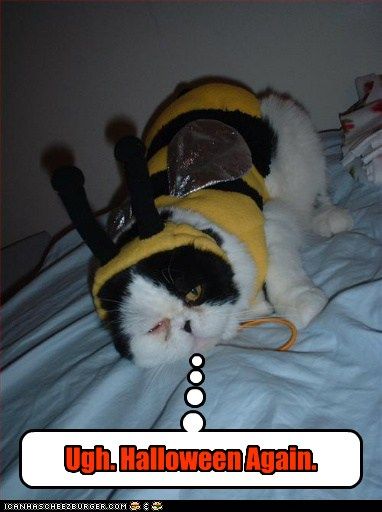 Photo: Cheezburger
Kittehs aren't big fans of costumes or Halloween for that matter, and some little furballs dread the yearly arrival of All Hallow's Eve so much it starts to affect their mood.

Do your little kitteh a favor and keep the costuming to a minimum- put it on, snap some pics and let those kittehs roam free.
And if your kitteh attacks while you're strapping a cute creepy little mask on their face you have only yourself to blame!