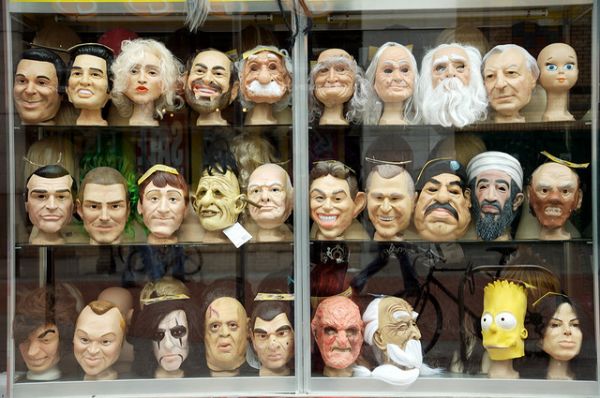 Photo: Thomas Fitzgerald/Flickr
Rows of (mostly) celebrity masks line the window of a novelty shop in Dublin, and it's hard to put your finger on when this pic was taken.
On one hand Austin Powers, Uncle Fester and Michael Jackson are present, which means this pic could be pre-Y2K, but then you've got David Beckham, Bin Laden and Graham Norton looking all 21st century...
So when was this picture taken? Hit the link above and find out! Bonus points to anyone who can name all the faces in this window.