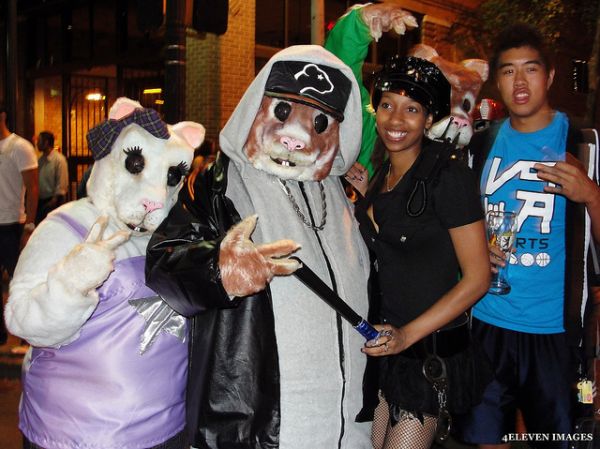 Photo: 4ELEVEN Images/Flickr
The Kia Hamsters like to do some serious partying after they're done filming car commercials, and what better way to let off some steam than hanging out on the streets of Austin, Texas around Halloween?
Just don't ask them to be your designated driver, because those scenes were all created using digital special effects. Dancing, on the other hand, is what these hip hamsters do best!