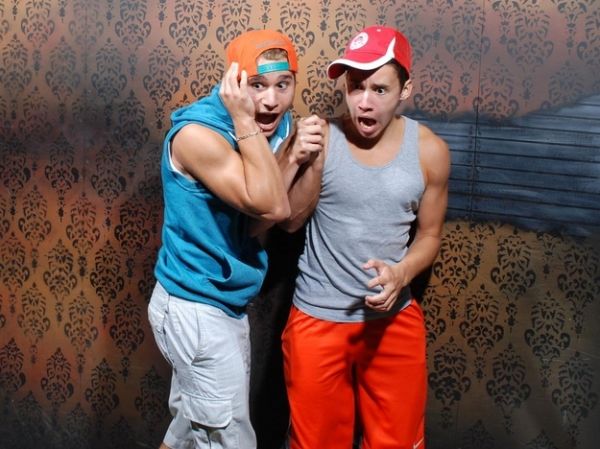 Niagara Falls, Canada is home to one of the most terrifying haunted houses in the world- the Nightmares Fear Factory.
With a claim to fame of over 100,000 people chickening out, these pics of unsuspecting guests losing their minds with fear prove that only the brave should attempt to traverse this terrifying attraction.
It's fun to see people frozen in fear at the sight of something scarifying, but some of the people in these pics must be hamming it up for the camera, or else they're just embarrassingly easy to scare!