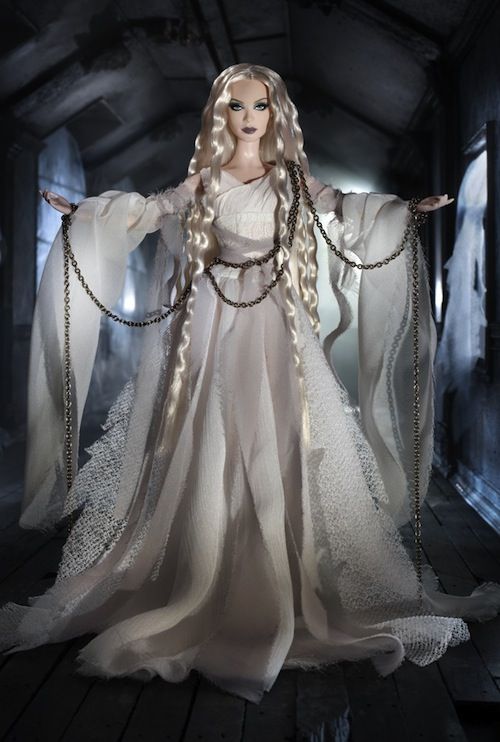 Do you have a Barbie hungry ghoul at your house who is also a fan of Halloween?
Then Mattel has just answered their nightmares dreams with the release of Ghost Barbie, part of the collectible Haunted Beauty series.
She's a little pricey (around $100), but can you really put a price on Barbie's afterlife?
Link --via DesignTAXI