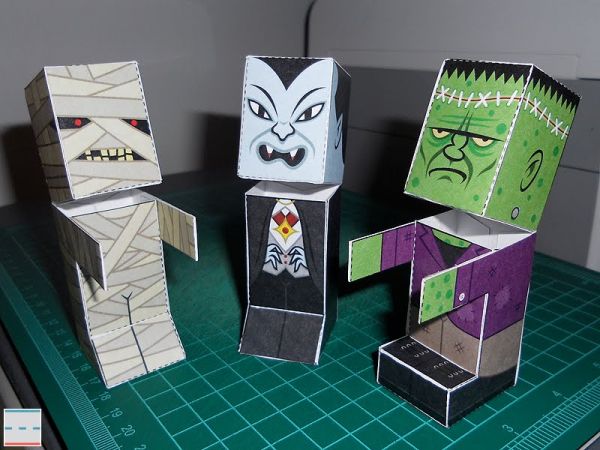 This year you can become the household known throughout the neighborhood as the "ones who give out the good candy", and these Halloween themed papercraft candy dispensers might be able to help.
There's a sweet little mummy, a vampire with an empty head ready to fill with sugar, and a square-headed Frankenstein monster that just wants a hug- and a bunch of candy!
They're all free to download at the link below, so print on Halloweenies and show those neighbors what's what.