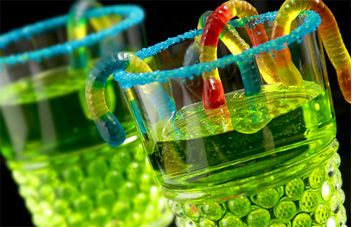 Quench your thirst after trick-or-treating with this recipe for bug juice, complete with blue bug goo rim and gummi worms to nibble on while you sip.
Bug juice consists mostly of apple juice, lime juice and seltzer, with some melon ball bug skewers for added ewww.
It's quick and easy, with flavors that satisfy the bug guts lover in all of us!