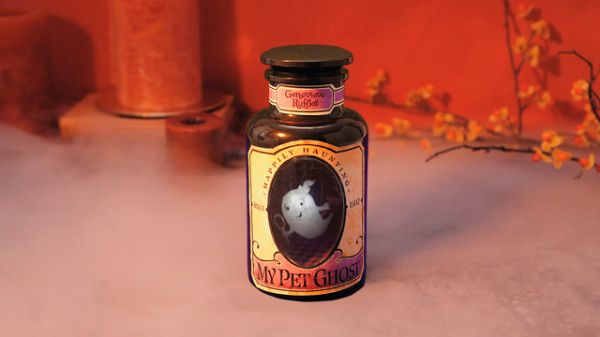 Hallmark stores tend to come up with some rather clever holiday gift ideas, and this year they've outdone themselves by introducing My Pet Ghost in a bottle.
It's a cute little spirit trapped in a bottle, waiting to amuse you with animated spectral antics and spooky sounds, sure to entertain kids (and adults who act like kids) for hours on end simply by pushing down on the lid.
But what happens when the batteries run out?!
--via Laughing Squid