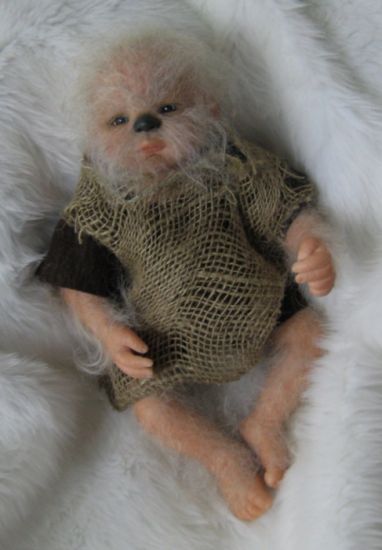 File this baby Chewbacca doll under "please make it stop looking at me!" and "why would someone make such a horrifying thing?!"
Baby Chewie looks more like a human baby than I ever would have imagined, although it has a weird nose and hairy little body only a Wookiee mother could love.
Here's a funny thought- some hardcore doll collector out there has a hole in their collection shaped like this hairy little sucker!