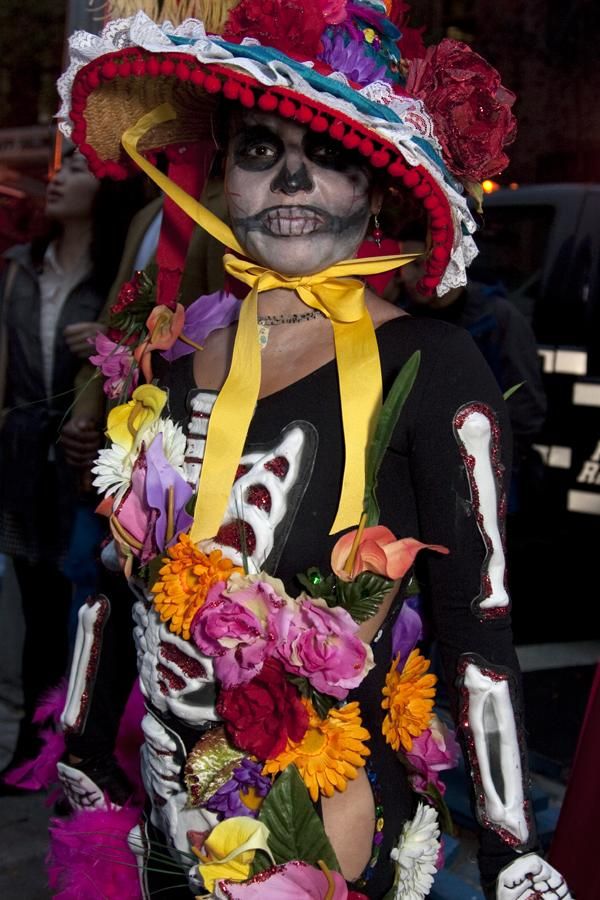 Photo: Anna Fischer/Flickr
La Catrina originated in the Jose Guadalupe Posada's print entitled La Calavera de la Catrina (the skull of the rich woman), and has since become one of the most recognizable symbols of Mexico's Dia De Los Muertos celebration.
Catrinas wear pretty dresses, with spots where their bones show through, a big hat and lots of colorful flowers.
Catrinas have a bony skull face, but that doesn't mean they have to be scary. In fact, most Catrinas prefer to be elegant rather than gruesome.