Neatorama presents a guest post from actor, comedian, and voiceover artist Eddie Deezen. Visit Eddie at his website or at Facebook.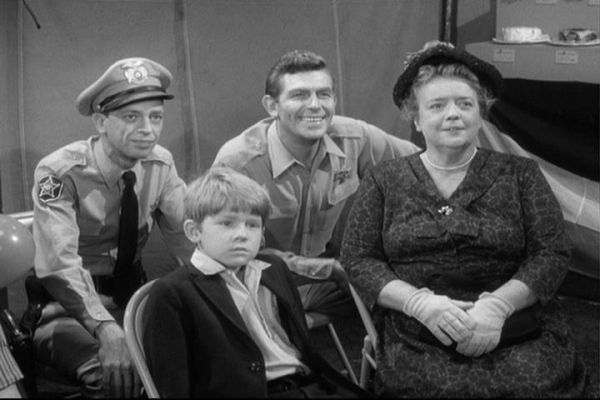 The Andy Griffith Show ran for 8 seasons on CBS (1960-1968). It remains with us, not only in our hearts, but in reruns, the world over. Perhaps more so than in any other familiar "classic" television show, Sheriff Andy, Deputy Barney Fife, Opie, Aunt Bee, Goober, Gomer, Floyd the barber et. al. seem more like friends to us than fictional characters. And although Mayberry may be a fictional town, I think, in times of stress, angst, and overwhelm in our own world, we all like to close our eyes and wish it were a real place.

Let's take a look at a few facts behind the beloved classic The Andy Griffith Show.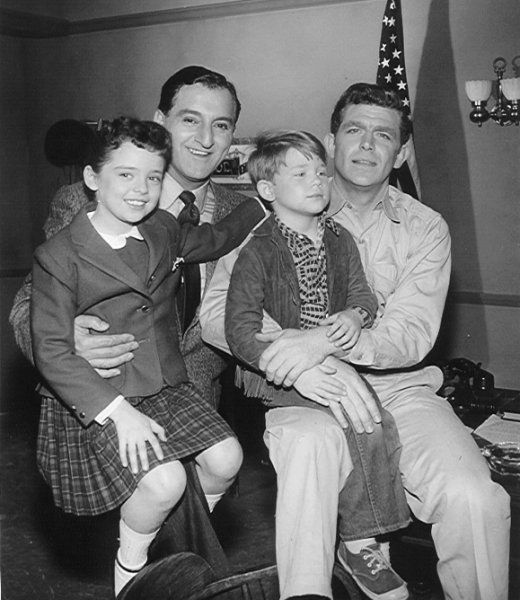 1. The characters were introduce on another show.

Sheriff Andy Taylor (Andy Griffith) and his son Opie (Ronnie Howard) were first seen in a February 1960 episode of Make Room for Daddy. Aunt Bee (Francis Bavier) was also featured in this episode, but was introduced as Harriet Perkins.

2. The opening theme song was called "The Fishin' Hole."

It was composed by Earle Hagen and Herbert Spencer. That's Earle you hear whistling the song himself on the show's opening and closing credits. Everett Sloane composed the lyrics to the song, which were never used on the series. Andy Griffith actually made a record of the words to the song. You can hear it on YouTube.

3. Andy's homage to his dad.

At the beginning of the show, where you see Andy and Opie walking down the road together, you will see Opie throwing a rock and Andy nodding or shaking his head in acknowledgement. This was Andy's personal tribute to his own father, who he said would shake his head in the same manner to tell him "nice work" or "good job."
Continue reading