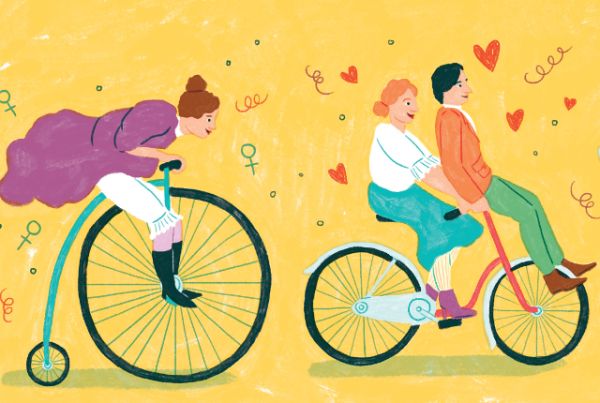 (Image credit: Katie Carey)
How two little wheels spun a revolution in dating, fashion, medicine, and space travel.
1. IT REVOLUTIONIZED HOW PEOPLE HOOK UP, A CENTURY BEFORE TINDER.
When bicycle prices dropped in the 1890s, people of modest means could afford their own transport for the first time. The effect on romance was profound: Long-distance courtships were possible. People could date outside their parishes, which, according to British geneticist Steve Jones, widened the gene pool, making the bicycle "the most important event in recent human evolution."
2. IT SHOWED THE WORLD THAT AFRICAN AMERICANS BELONGED.
Continue reading