The following is a Whodunit by Hy Conrad. These mysteries are from The Little Giant® Book of Whodunits by Hy Conrad and Matt LaFleur. Can you solve the mystery before you read the solution?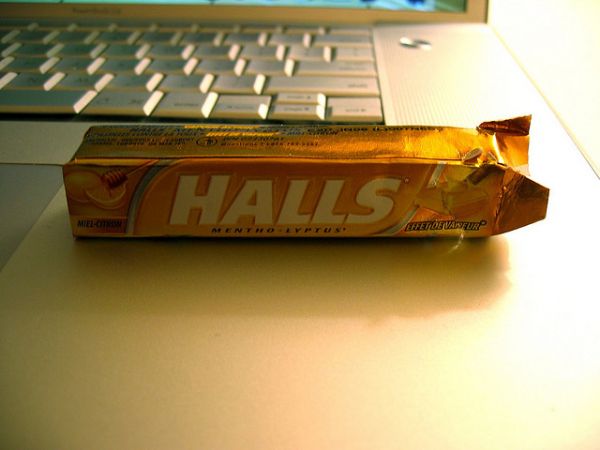 (Image credit: William Wilkinson)
"Avery Archer was involved in some shady deals," the homicide sergeant said as he gazed down at the body. "Maybe that's why he committed suicide."
It certainly looked like suicide. The businessman in question was slumped back in his office chair, his hands folded peacefully in his lap. The murder weapon, a revolver, had fallen onto the desk, right beside a box of cough drops. The victim had been shot in the back of the mouth at the closest range possible.
"It's near impossible to shoot someone in the throat," the sergeant continued. "Especially when there's absolutely no sign of a struggle."
The man's secretary provided background. "Avery was depressed, partly on account of his lingering cold. Also, a few of his investors were getting suspicious. One even threatened to call the police fraud squad. Avery was working frantically to salvage this one deal. He had a noon appointment today with an investor; I don't know which. When I went to lunch, the investor still hadn't arrived. When I came back, Avery was just like that. Gruesome."
The police checked the contracts and discovered that this particular deal had three investors: Gino Grimaldi, a suspected mob figure; Marie Lackaday, the owner of a chain of gun stores; and Dr. Pete Crocus, a general internist.
Continue reading