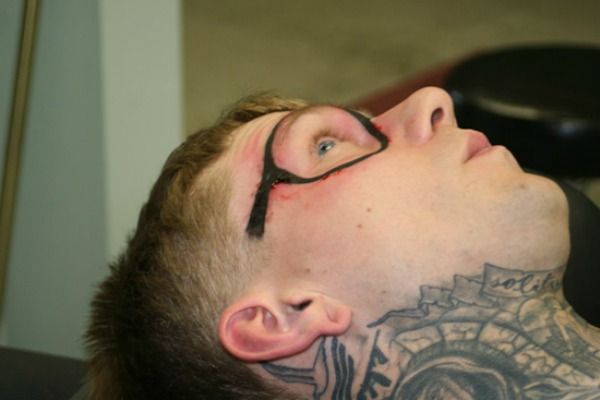 This here's the story of two unlucky guys who ended up with a tattoo on their face shaped like a pair of glasses, and the craziest part of this tale is one of them actually got the glasses tattooed on purpose.
Matthew was tired of having his Hipster status questioned because he didn't wear Ray-Ban Wayfarers without lenses like all the other Hipsters so he decided to show them all- by getting a pair of Ray-Bans permanently tattooed on his face.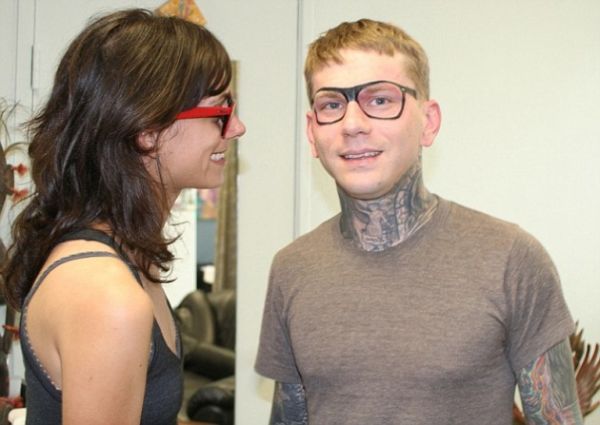 It turns out Matthew did it all as a publicity stunt (hoax?) for a Ray-Ban ad, but this poor old sod from Swansea woke up this way after a stag party.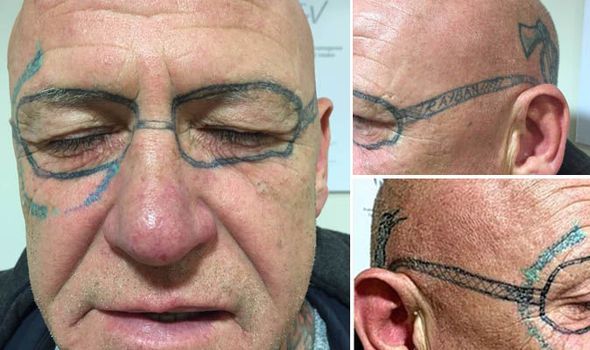 The Welsh man in his fifties has chosen to remain anonymous for reasons that are abundantly clear, and he claims he woke up with the horrible tattoo on his face after blacking out during a night of heavy drinking.
After receiving laser surgeries for two years the eyeglass-shaped eyesore has been completely removed from his face, leaving him with nothing but memories of his drunken mistake.
The world needs trailblazers like Matthew and the Man from Swansea- so we can show those who would dare to do such a thing that getting eyeglasses tattooed on your face is a really dumb idea!
-Via Daily Mail