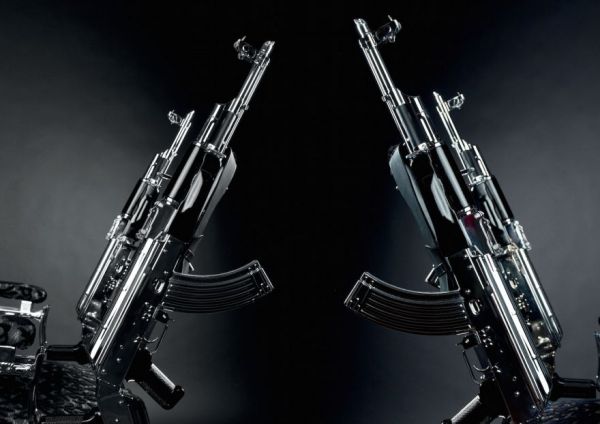 Believe it or not wars actually come to an end every once in a while, and when they do the forces at war are left holding a whole bunch of surplus weapons and gear they no longer need.
That's where the artists and craftspeople of the world come in and give the tools of death a new life by turning them into functional items or poignant works of art for people to enjoy.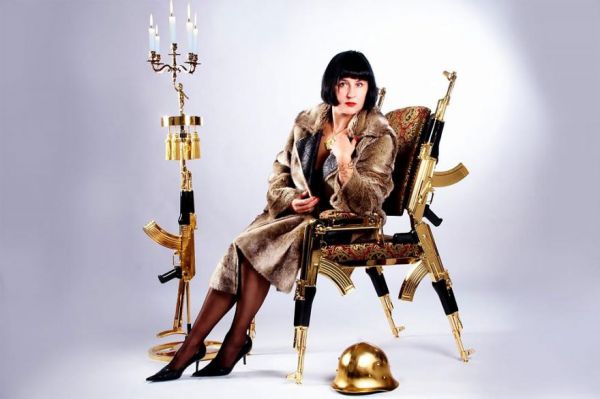 Artist and furniture designer Rainier Weber was reading a book about Michail Kalashnikov when he was inspired to make functional pieces of furniture out of AK-47 assault rifles.
The guns were "formally still in service" before the Austrian artist gold plated them all and welded them together to form the frame of the chair and torchère.
All this militaristic luxury can be yours for a mere $127k. Eh, it's pretty, but it doesn't blow me away...
-Via design you trust