Turkish photographer Mehmet Genç goes by the online name Rotasiz Seyyah, which translates to "non-route traveler." His latest project involves taking a picture of a women, then telling her that she is beautiful, then taking another picture of her reaction. The series is called You Are So Beautiful.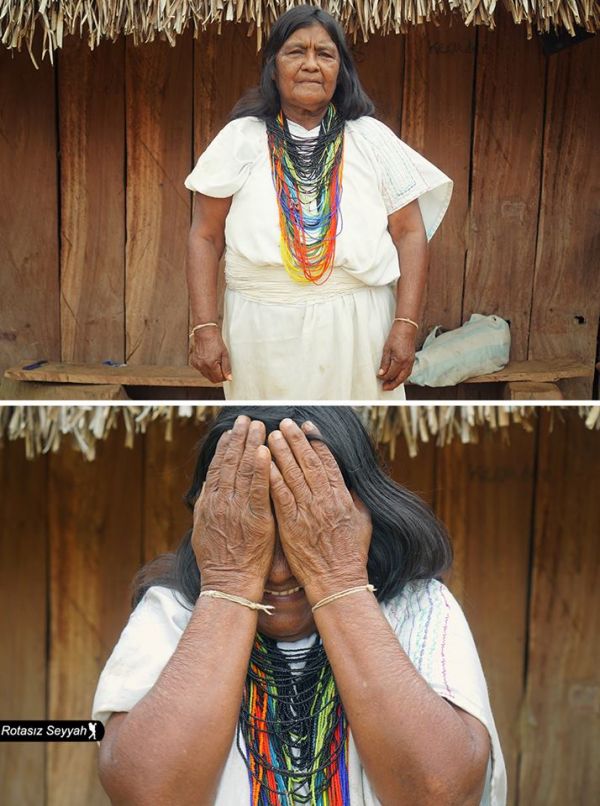 Sierra Nevada, Colombia
The two images together are repeated in places all over Central and South America, but the reactions are strikingly similar: a broad smile, sometimes tinged with a bit of disbelief or sudden shyness. The faces are quite joyous. They make you hope that Genç continues to spread such happiness.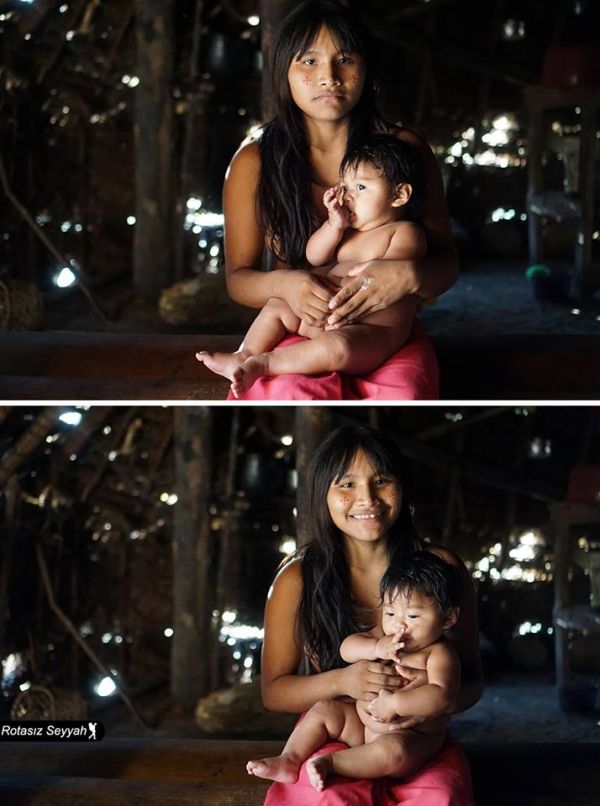 Amazon, Brazil
There's a lot of commentary on the full set of pictures at Genç's project page at his site, but for the life of me I can't figure out how to translate it into English. You can see more of Genç's images at his Facebook page and Instagram. -via Metafilter