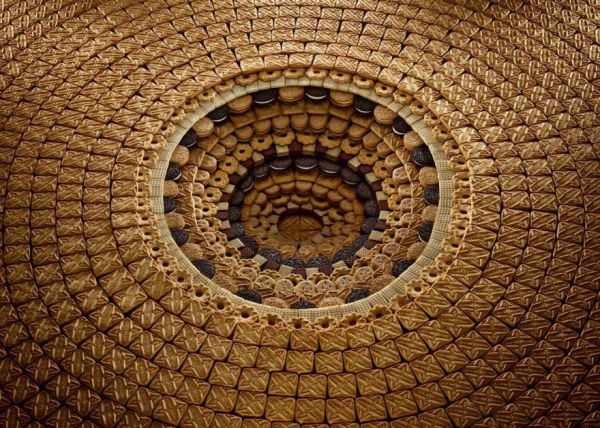 Photographer Sam Kaplan painstakingly creates these superb structures out of candies and cookies in his new series "Pits and Pyramids." Each cookie and candy is carefully placed in the perfect position to capture a flawless pattern with each shot. The shot is skillfully lit to bring out the detail in every layer. Kaplan jokes of his meticulous setup and shoot,
"I guess 'precise' is a good way to describe it. Maybe even a little OCD."
See additional photos here and check out Kaplan's website for more amazing food photos and other fine works.