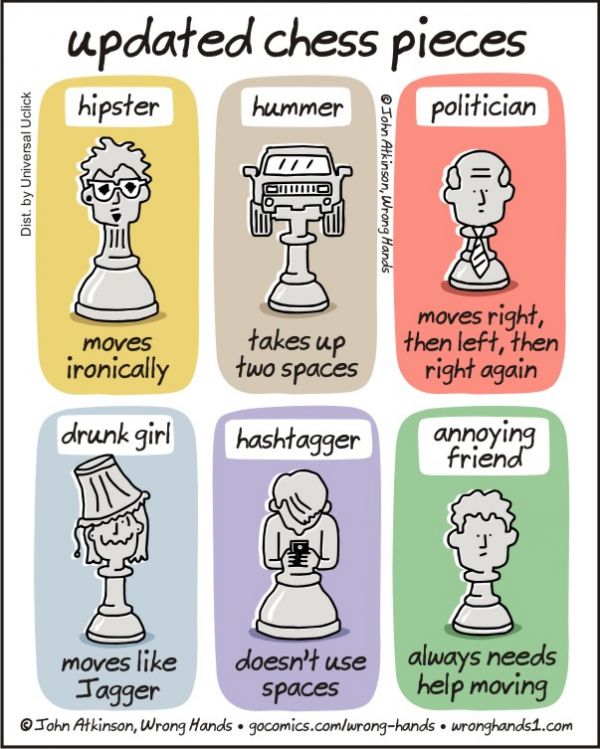 (Wrong Hands/John Atkinson)
The Annoying Friend and the Hummer need to get together. But they'd be able to work well together only if Annoying Friend has a space large enough to park the Hummer.
The most irritating chess piece is the one that doesn't move, but expects everyone on the board to move around him.