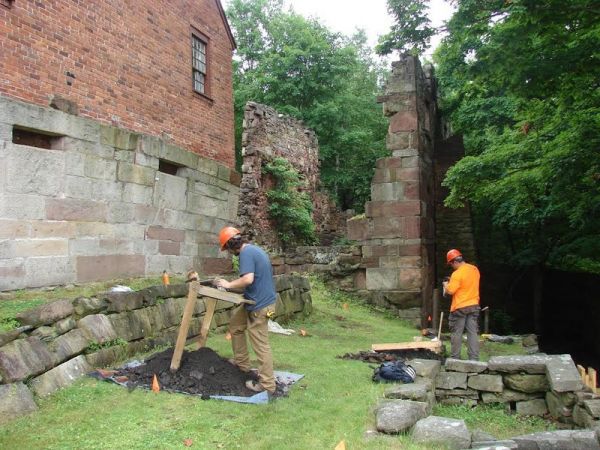 Life in prison in the 18th and 19th centuries could be brutal, according to a memoir by convicted counterfeiter William Stuart. His accounts of starvation rations were taken with a grain of salt due to his reputation, but the reality is starting to be unearthed -literally. Old Newgate Prison in Connecticut was America's first state prison when it opened in the 1770s. It closed in 1827, and was a museum until cracked and dangerous walls forced it to close in 2009. Before construction begins to repair the prison, a team of archaeologists is digging up clues to the institution's history. What they've found so far is not pretty. Zooarchaeologist Sarah Sportman tells us of animal bones that prisoners consumed to supplement their diets.
"We have found more in the little test pits that they did than we have found ever before," Peterson said. Most of the material comes from a layer of trash that dates back to the period between 1790, when the brick guardhouse was first built, and 1819, when the building was expanded. There are bits of broken pottery and glass, but the animal bones—primarily from beef, pork and sheep—are most interesting Sportman because many of them look like they've been smashed open and processed again and again.

"It's something you tend to see in starvation contexts," Sportman says. "You eat the meat and then you bash the bones open to get the marrow and then you boil them to get all the grease out. You can just keep going back to try to get every little bit of nutrition that you can." These so-called signatures of starvation were recently identified on animal bones found at an 1846 campsite of the ill-fated Donner Party and a 1870s Chinese mining camp in western Montana called China Gulch—two places where there's historical evidence that people were starving.
Read about the prison, the project, and what we know about life inside Old Newgate prison at Atlas Obscura.

(Image credit: Sarah Sportman/AHS)