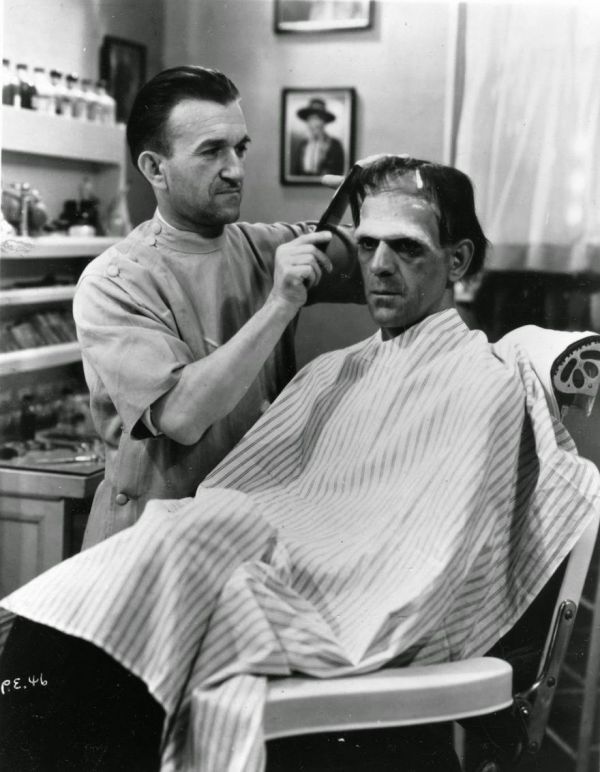 Karloff in makeup department

Vintage Everyday has published these wonderful photographs of English actor Boris Karloff on the set of James Whale's classic film Frankenstein, which premiered in 1931, as well as on the sets of the sequels. Frankenstein's monster became the character that Karloff was best known for during his career as an actor; Karloff went on to play the monster in Bride of Frankenstein and Son of Frankenstein. After those films, his popularity surged.

For Frankenstein, the 5'11" Karloff had to drag around more than his large frame. His costume included four-inch platform boots that weighed 11 pounds each. The facial makeup was burdensome as well, but Karloff handled it professionally and with good humor. Karloff also was beloved for his later voice work as the Grinch in Dr. Seuss' 1966 animated version of How the Grinch Stole Christmas!

Be sure to visit the link above to see the full photo gallery. It's worth the time of any film or monster movie enthusiast.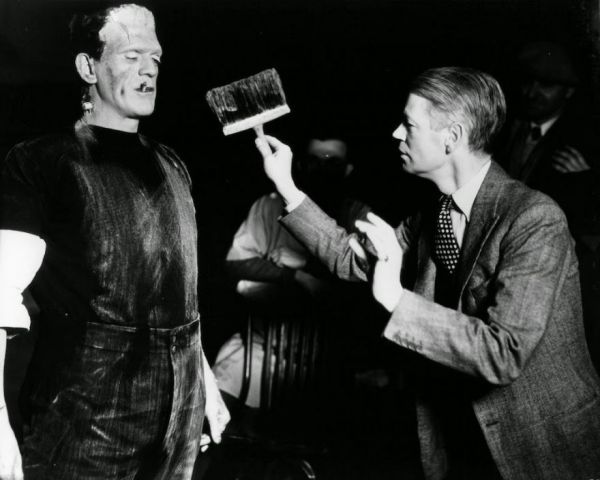 Karloff and Whale