The National Museum of Emerging Science and Innovation in Tokyo wants to raise awareness about the fact that 2.5 billion people in the world lack access to proper sanitation, so they came up with a wacky way to demonstrate the power of the porcelain god- by having museum patrons flush themselves down a giant toilet while wearing poo shaped hats.
The exhibit is called "Journey of Poo", and it features fun interactive pieces like the giant toilet bowl slide, a bowl bar where patrons can sculpt their own poo shapes out of plasticine, and a singing toilet bowl chorus: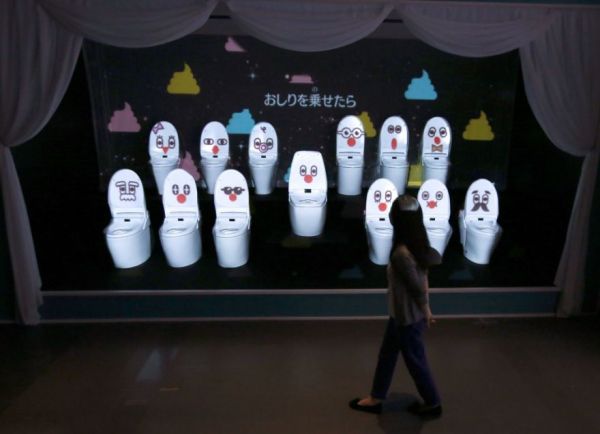 Here's what the museum website has to say about the exhibition:
Toilets in Japan are clever and sophisticated, with a lid that automatically opens and shuts, and with a self - cleaning function.

Turning our attention to the world, we see the fact that about 2.5 billion people in the world are unable to use toilets and many children lose their lives due to lack of sanitation. A pleasant egestion experience involves human dignity and a person's ideal toilet differs according to age, culture, and their living environment.
-Via Juxtapoz