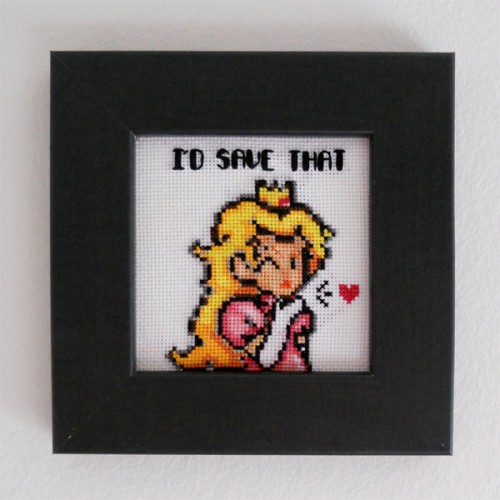 These pixelated works of hand stitched video game art were created by Etsy seller 8 Bit Stitches, and they bring a bit of old world craftsmanship to the modern gamer's home.
It's a cute and simple idea that may inspire the sewers out there, myself included, to start thinking in terms of, and working with, pixels whenever we pick up a needle and some embroidery floss.
So stitch like it's 1984 via 1894 sewaholics, and let's see what we can come up with!
Link
 --via
Nerd Approved